Honduras's landscape stretches from tropical rainforest to the Caribbean Sea coastline, where the Bay Islands are dotted along the Mesoamerican Barrier Reef. The country's stunning diversity is also what makes it vulnerable to extreme weather events, from tropical storms and hurricanes to low rainfall and high temperatures. Warming temperatures have affected agriculture, and led to water shortages, while threatening the coastal ecosystems. 
Yet despite these threats and low agricultural productivity, Honduras is still highly dependent on imports for its food needs, and agriculture remains the primary source of income and food security for rural communities. More than 66% of Hondurans live below the poverty line, with one in four children undernourished and at risk of stunted growth. 
Since 2017, across 25 municipalities of the Dry Corridor, the US$30 million six-year Corredor Seco Food Security Project (ACS-PROSASUR) GAFSP-supported project has been implemented to bring food and nutrition security to Honduras' driest areas, reaching more than 12,000 households through the installation of water irrigation technology and climate-resilient agriculture, enabling farmers to provide more nutritious foods for their families as well as for the market. 
Getting the basics right for the long-term 
"The introduction of on-farm drip irrigation systems has been the most remarkable agricultural technology to improve the productivity and climate-resilience of farmers," explained Augusto García, Senior Agriculture Specialist at the World Bank and Team Leader of the project. "Set within the Dry Corridor of Honduras, before its implementation, farmers didn't have the know-how and access to irrigation systems for agriculture. Building water storage for very small-scale irrigation schemes has had a tremendously positive impact on the ability of small farmers to increase their harvests and productivity."
Building water storage for very small-scale irrigation schemes has had a tremendously positive impact on the ability of small farmers to increase their harvests and productivity.
Through farmer field schools and demonstrations, farmers received new knowledge about how to build water resevoirs, ponds and rainwater bladder tanks which store water when rainfall is high. Then, they were trained in boosting their productivity through crop rotation, using some crops such as beans to shield others from rainwater runoff, and using organic matter and mulch to fertilize the soil and soak in more moisture. They also received training about the best time to sow for maximum yields; how to better preserve seeds, and how to reduce post-harvest losses while preserving the nutritional quality of food, for example through sun-drying. These activities have also been made accessible to many family farmers with disabilities, empowering them to contribute to their families' food and nutritional security.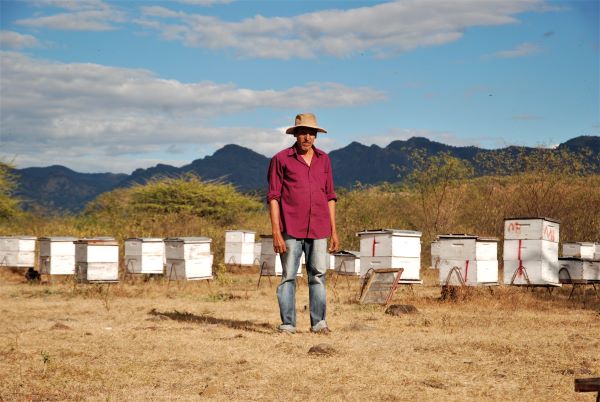 To boost agricultural production of staple crops like corn and beans both for sale and to eat at home, farmers were supported with equipment like spray backpacks, inputs such as organic fertilizers, and training on integrated pest management to control pests and diseases. Food Security Plans were prepared together with farmers and introduced to improve the quantity and quality of agricultural produce available to more than 6,500 households both for sale and home consumption. Since 2017, productivity gains for basic grains, such as corn and beans, have increased from around 200 kilograms to more than 700 kilograms per hectare. 
Improving nutrition security among the most vulnerable  
"PROSASUR has implemented a nutrition-smart agriculture approach adapted to the context and needs of the most vulnerable communities of the Dry Corridor of Honduras," explained Viviana Perego, Economist at the World Bank and co-Team Leader of the project. "Differing from past experiences in the same area, the project combined farm innovations to grow more nutritious food, with community-based activities to improve nutrition awareness and nutrition behavior change, focusing on the most vulnerable people, including women, children, and people with disabilities to ensure social inclusion in the poorest region of Honduras with tangible results."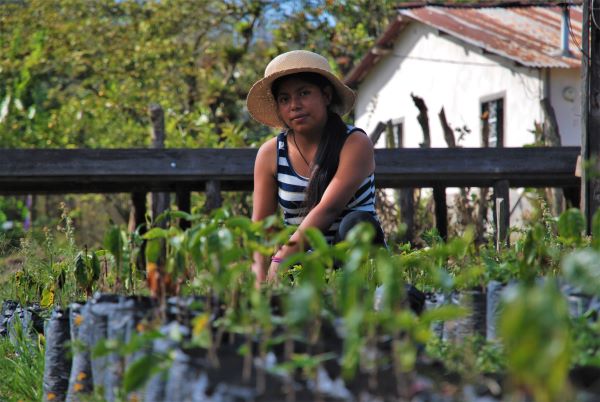 Through Household Hygiene Plans, communities were supported with training and a modest budget to prepare home hygiene improvement plans. For example, through buying water filters, improved household stoves, latrines, hand-washing basins and soap. Nutrition Education and Growth Monitoring were expanded to improve the nutrition of pregnant and lactating women and children below the age of five, with health workers conducting nutrition education for families periodically about importance of a good diet and basic health care. Each young child is then weighed and measured to make sure they are growing according to standard child growth charts for weight and height. 
Nutrition for the next generation 
To date, more than 3,000 children under the age of two have been monitored, with pregnant and lactating women more aware about the impact of malnutrition on the cognitive development of babies and young children. In schools across the region, children have been trained to cultivate gardens, through partnerships between local community health centers, local governments, rural primary schools, non-governmental organizations and volunteers. 
In nutrition training centers, women and mothers continue to meet once a month to learn from nutritionists how to cook new recipes using fresh produce like beetroot, carrots, and eggplants from on-site gardens, and mothers take it in turns to volunteer to cook nutritious, self-grown meals. Meanwhile, communities participate in awareness-raising campaigns against gender-based violence, engaging mothers, young women and men to build a better future for their daughters and sons.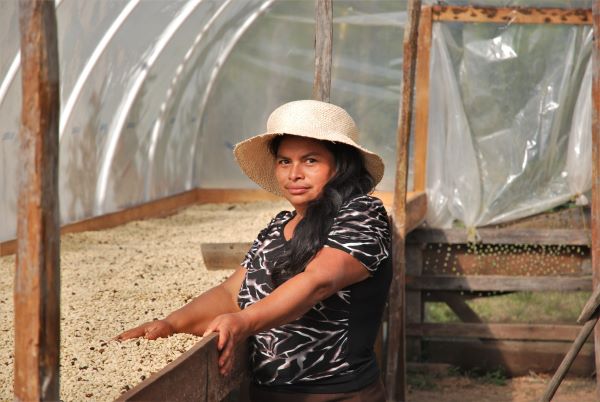 Surveys results show that these interventions are bearing fruit: between 2017 and 2019, dietary diversity in children under five has increased from three to around four food groups daily, with women and children eating more cereals, legumes, eggs, and dairy. The Government of Honduras and the World Bank awarded US$5 million in additional financing from GAFSP to scale up these activities to enhance the food and nutritional security of 2,000 additional families by 2022, as a response to the impacts of the COVID-19 pandemic and of the devastating hurricane season of late 2020. 

Type
Impact Stories

Date