Monitoring and Evaluation
Monitoring and Evaluation (M&E) is a critical aspect of all GAFSP-financed projects. It allows us to effectively monitor achievements towards the Program's objectives and goals. In line with GAFSP's theory of change, our M&E framework is organized in three tiers:
Tier 1: Intended overall impacts, including on income and food security
Tier 2: Intermediate outputs and outcomes
Tier 3: Program inputs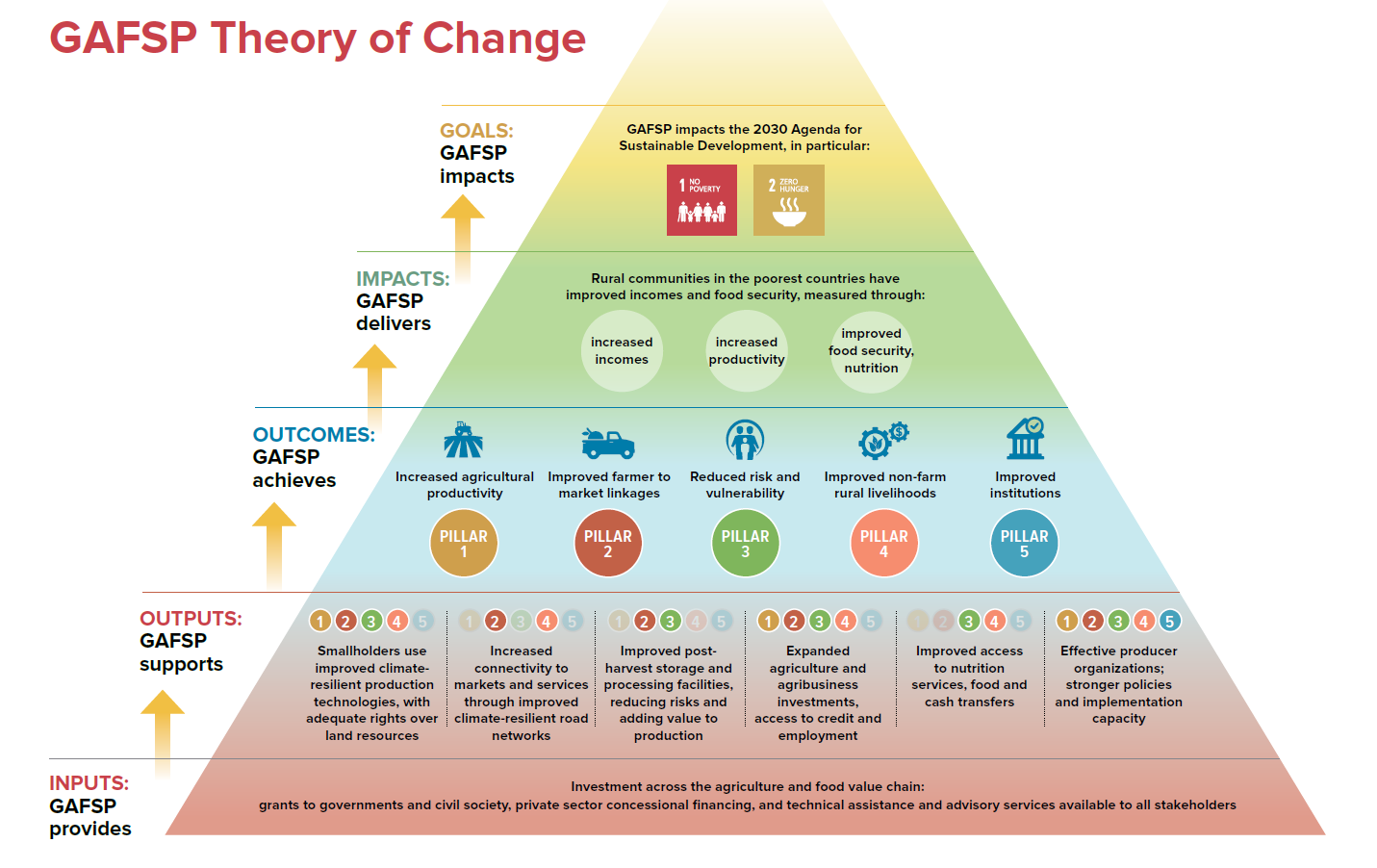 Impactful Portfolio With Global Results Framework
In 2017, we rolled out a revised M&E Plan that introduced compatibility with SDG indicators across implementing agencies, covering both the private and public sectors. It reflects our strong results-oriented nature and develops common indicators to enable monitoring of and evaluation across projects. Our M&E is composed of three key instruments:
Project monitoring through a template progress report submitted by Supervising Entities on a six-monthly basis, which tracks a standard set of Tier 2 indicators;
Impact measurement of Tier 1 and other impact indicators through rigorous or rapid impact evaluations for all investment projects;
Coordination Unit-led portfolio review for public sector projects and a similar IFC-led portfolio assessment for the Private Sector Window.
Additionally, to measure one of the key Tier 1 indicators —food security— more systematically, we adopted a Program-level indicator. Food Insecurity Experience Scale (FIES) helps us track changes for all public sector investment projects approved since 2016.
Through these tools, we not only strengthen accountability for results, but we also contribute to global knowledge, learning by doing, and fostering knowledge exchange across agencies and institutions.
Impact Evaluation
All our public sector projects undergo some form of Impact Evaluation (IE) or assessment upon completion. For nearly one-third of the projects, an in-depth IE has been conducted, including using experimental or quasi-experimental methods. The IEs for these projects have been carried out by a recognized research entity with a track record of conducting statistically rigorous studies, including universities, research organizations such as the World Bank's Development Impact Evaluation (DIME) initiative, International Food Policy Research Institute, regional technical organizations, or initiatives such as 3IE's expert roster. For the remaining projects, we consider alternate or more rapid methods to be sufficient.
Rigorous Impact Evaluations Map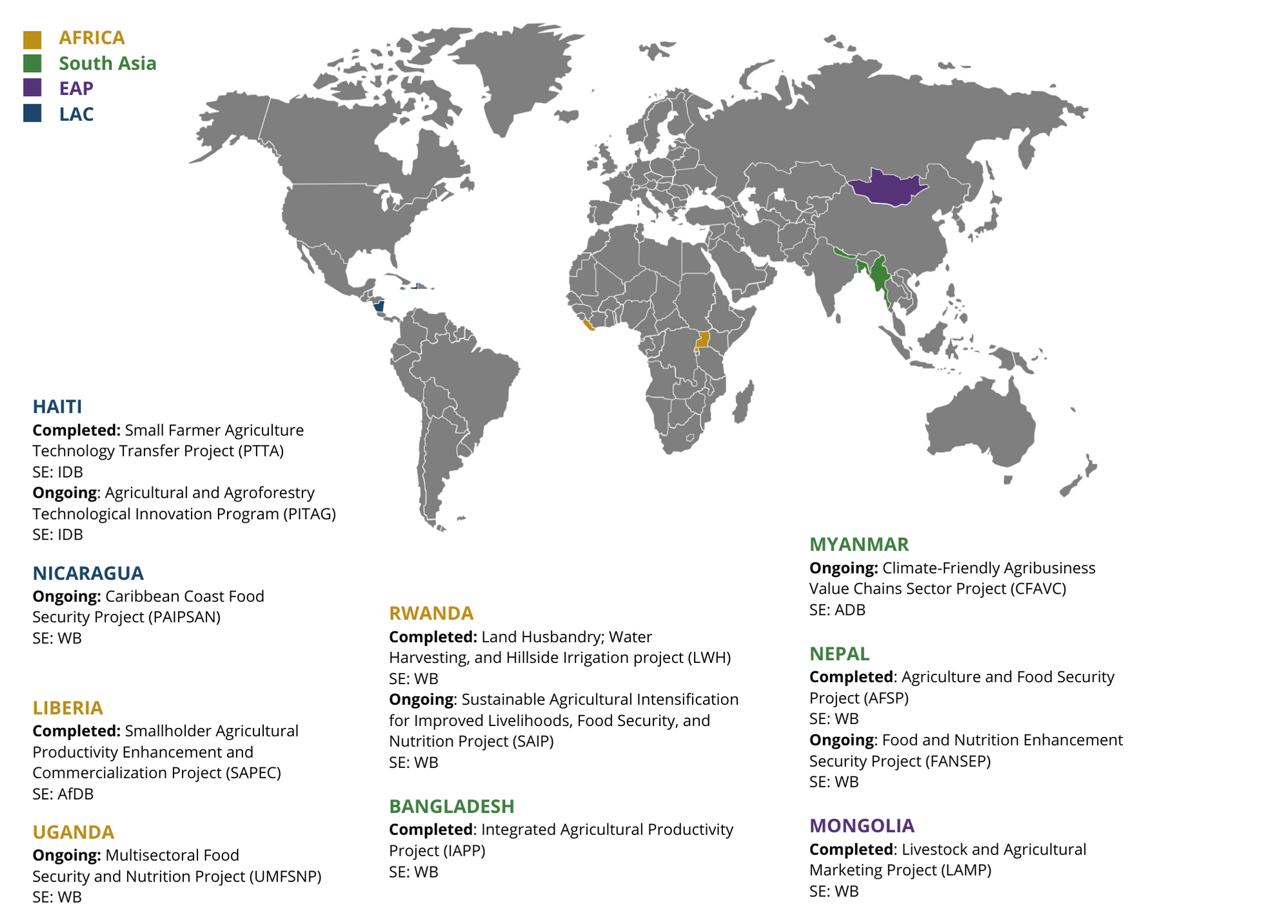 The IFC Private Sector Window launched three impact evaluations and poverty assessments in Rwanda, Malawi, and Cameroon throughout 2017. In addition, a stand-alone poverty assessment for Sofitex was conducted in Burkina Faso. These studies use rigorous evaluation designs and probability-based sampling methods to ensure validity and credibility.