Producer Organizations Grants
Evidence shows that smallholder farmers can support their income and productivity growth when they come together. Through farmers' or producer organizations, smallholders can better organize their collective efforts for improved access to inputs, market prices, finance, technology, and information.  
Recognizing this, GAFSP launched the Missing Middle Initiative (MMI) pilot in 2016 to provide funding and technical assistance to farmers' organizations, producer organizations, and small and medium enterprises. Now, five years after successfully testing the MMI model and learning from the experience, GAFSP is providing small-scale grants directly to producer organizations to help them meet the demand for agricultural financing.
Why?
Confronting global food insecurity must begin with smallholder farmers. Respecting their agency and strengthening their capacity are essential to ensuring sustainable and secure livelihoods for all.  
How?
GAFSP provides small-scale grants for projects that are designed and led by farmers' and producer organizations, together with an implementing agency partner of choice.  
What?
GAFSP provided $15.9 million to five pilot projects in Mali, Senegal, Uganda, Rwanda, and Bangladesh. In 2021, GAFSP allocated $30 million to 12 producer organization-led projects.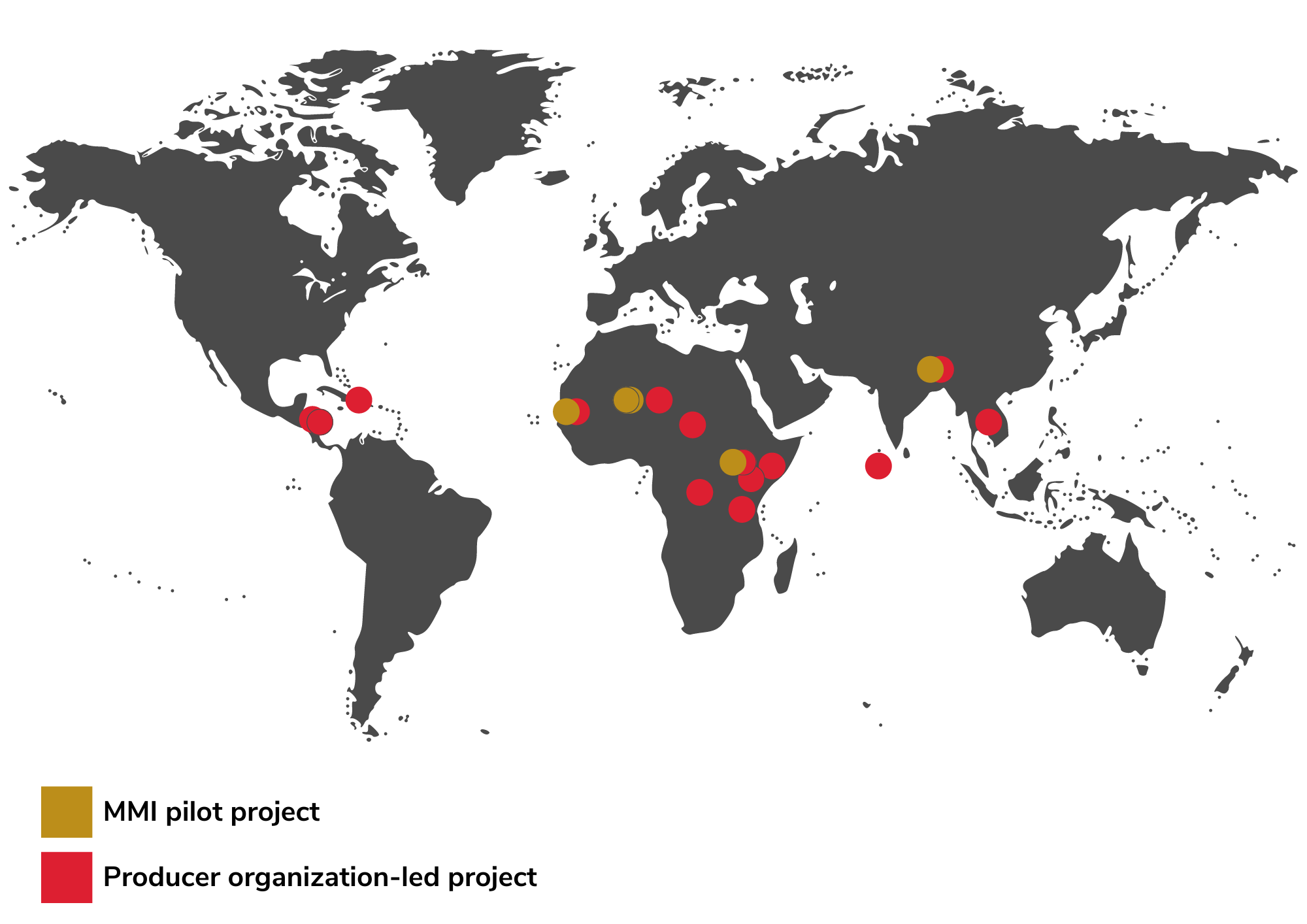 Knowledge-Sharing Across Projects
As a pilot program, taking stock of what works and what doesn't is important. With that in mind, GAFSP organized several workshops and learning events. These knowledge-sharing sessions have covered a range of topics, including operational issues, challenges, and opportunities.