When COVID-19 hit Bangladesh, Rita Brommo was among the smallholder farmers concerned about how the global pandemic would impact their communities. In addition to the health concerns, there was also anxiety about food security and income generation. Without being able to move around to sell produce, how would farmers be able to earn enough money to put food on the table? 
But as a member of the Sara Bangla Krishak Society, Rita soon got answers to her questions. The national network of farmers' organizations responded to the crisis by setting up 57 Virtual Call Centers (VCCs), equipping farmers with information to respond to the crisis. The VCCs are made up of focal points who coordinate calls from farmers wishing to buy and sell their produce. One call center is embedded in each farmers' organization with two at the regional level, in Barishal and Rangpur. 
I want to say only one thing to the farmers: let's be united first.
Daily focal points receive up to 200 calls a day. Equipped with the phone numbers of collaborators across the agricultural value chain, they matched buyers with sellers and managed delivery of materials farmers may need to keep up farm production, like seeds or fertilizer. The society also has a network of rickshaw drivers who safely deliver items or pick up produce. Reflecting back as a national farmer leader, Rita said: "I want to say only one thing to the farmers: let's be united first. Then there will be more hands to lend, and we will have more power. With more power, we can face any challenge that comes."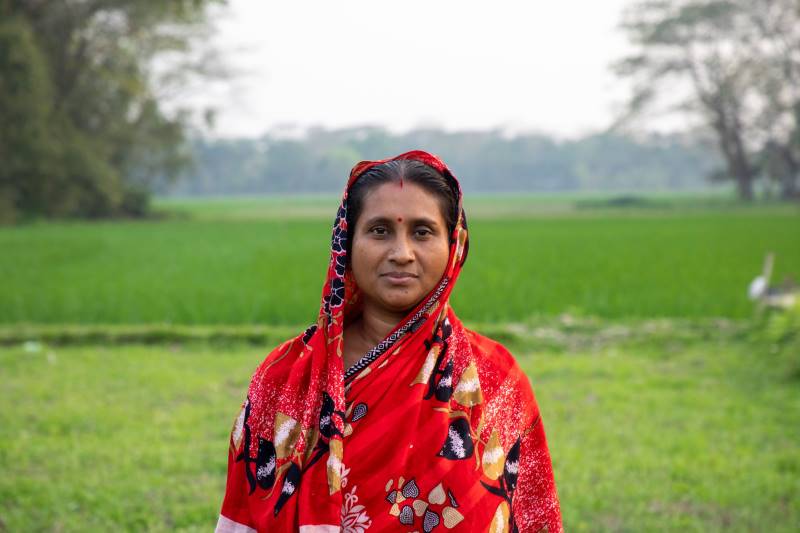 Digital tools for crisis response
As of July 2021, more than 70,000 calls were placed to sell products worth US$790,000. More than 34,000 calls were made to buy inputs valued at US$129,000, with over 24,000 calls requesting technical advice. Producers throughout the Sara Bangla network have benefited through the digital innovation, with farmers now earning more than they did before the pandemic. They have saved time going to the market, and saved their products from going to waste. They also minimized their interaction with other people, reducing the impact of the COVID-19 health risks.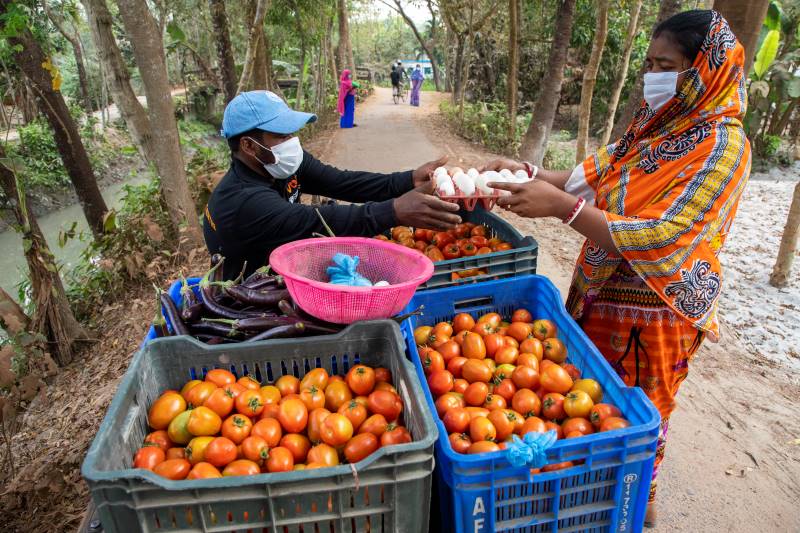 But this digital solution only came about as a result of the strong foundation it was already built on. Since 2016, the Sara Bangla Krishak Society, the apex organization of 55 smallholder farmers' organizations, supported by FAO and GAFSP's US$2.48 million Missing Middle Initiative (MMI) pilot project in Bangladesh, has benefited 10,000 smallholder farmers. The MMI was set up to plug a gap in GAFSP funding opportunities, which previously supported only large-scale, government-led grants or blended finance solutions for private enterprises. It puts small producers at the forefront, supporting smallholder farmers like Rita more directly.  
Supporting long-term resilience 
Before the pandemic, the Sara Bangla Krishak Society had already been supported with funding from the Initiative, which has reached more than 9,000 smallholder farmers across Bangladesh, 62% of them women. The MMI pilot project linked farmers directly with new, profitable market opportunities, and provided a grant of US$15,000–20,000 to farmers' organizations to develop sustainable enterprises, providing technical expertise and business development training. 
Obydul Haque, General Secretary of the Sara Bangla Krishak Society, said: "We are very excited to work with more farmers in Bangladesh moving forward. This approach, building organizational capacity within producers' organizations; strengthening business capacity as well as financial and digital literacy; and providing access to finance through revolving loan funds, has proven very successful. Now, we plan to use this approach to empower more farmers throughout the country."
Farmers had already been trained in producing high value commodities like vegetables and fruits. They were also putting into place a 'seed village' – a community-based seed production scheme managed by farmers' organizations to improve the yield and quality of produce. Youth have also been involved in the training, and some farmers have been able to receive funding from national commercial banks. As a result of the project's advocacy, the Bangladesh Central Bank's 2019 Agent Bank Guidelines now states that banks may engage cooperative societies as their agents. 
As a result of this long-term funding from GAFSP and FAO, producers' organizations in Bangladesh were already organized when the COVID-19 pandemic hit.
Amid the COVID-19 pandemic, the VCCs were mobilized by farmers who had already been assisted through the MMI, volunteering to support operations through phone, online, and limited face-to-face training. The farmers have learned other skills as well, using new technologies which may help reduce costs in the future.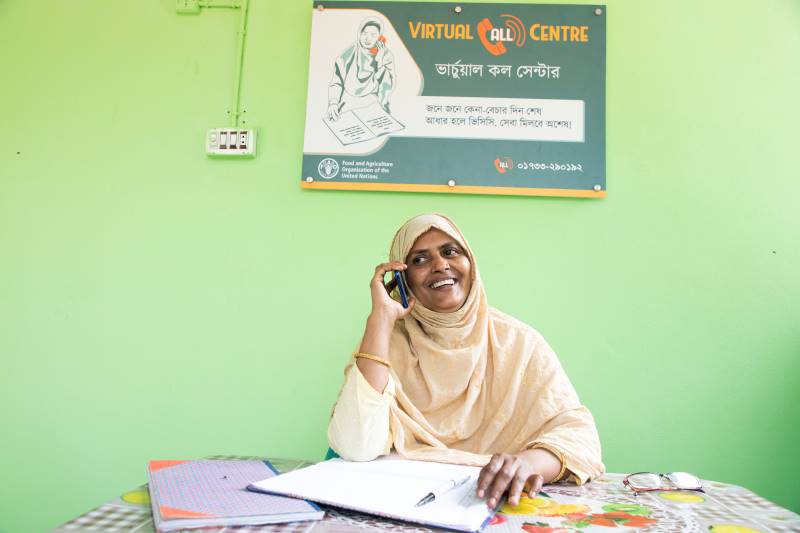 Imanun Nabi Khan, Project Leader of the MMI pilot project in Bangladesh said: "The VCCs are a great example of the kind of impact that can be achieved after many years of investment in producers' organization capacity. As a result of this long-term funding from GAFSP and FAO, producers' organizations in Bangladesh were already organized when the COVID-19 pandemic hit. They had already established a strong network of trust as well as strong business skills, and were able to quickly respond to the crisis in a way that has truly uplifted their farmer members.

Type
Impact Stories

Date