On June 24, international leaders came together at the Ministerial Conference in Berlin, "Uniting for Global Food Security," to discuss global initiatives to address food insecurity stemming from the war in Ukraine, as well as from overlapping stresses, including climate change, the COVID-19 pandemic, and supply chain disruptions.
Corry van Gaal, Chair of the Global Agriculture and Food Security Program (GAFSP) Steering Committee, participated in a discussion on coordinating action in the Global Alliance for Food Security (GAFS), co-convened by the G7 Presidency and the World Bank to deliver a swift, effective, and sustainable joint response to the food crisis. During her remarks, Ms. van Gaal stressed the importance of international coordination for development assistance and GAFSP's role in the global response to strengthen the resilience and sustainability of agriculture and food systems. 
Highlighting that GAFSP has reached more than 16 million people worldwide, including nearly seven million women, Ms. van Gaal said that GAFSP aims to mobilize US$1 billion to respond to unprecedented levels of hunger and food insecurity and prevent future shocks. 
She also announced that GAFSP will launch a new Call for Proposals in the coming months – providing funding to governments, producer organizations, and the private sector – to respond to the immediate food security crisis. 
In addition, Ms. van Gaal confirmed that GAFSP will provide US$17 million in grant funding to an agricultural project to promote gender-sensitive agricultural value chains and women's empowerment in Mauritania.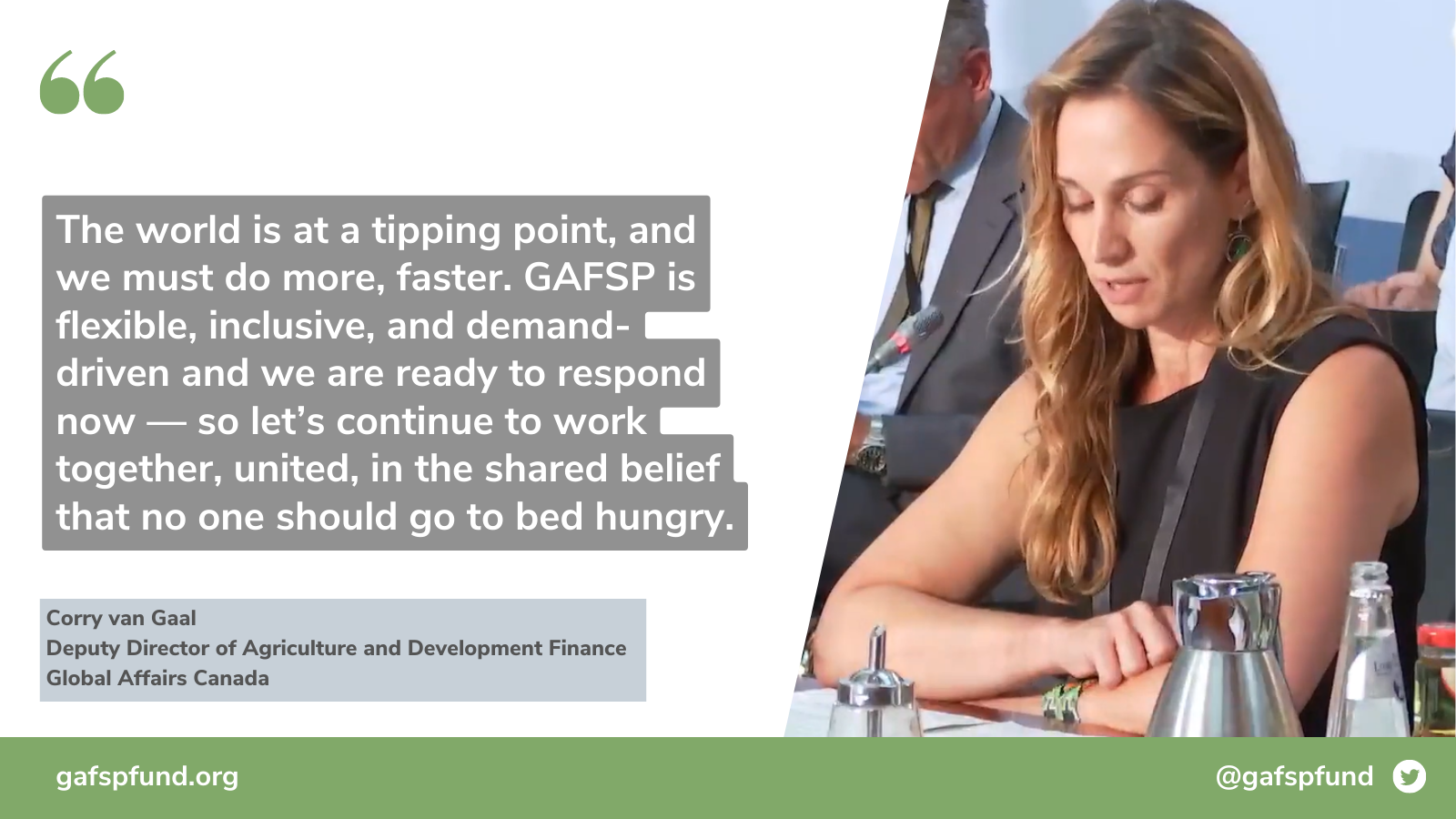 Convened by the G7 Presidency, the Ministerial Conference brought together ministers from donor and partner countries, multilateral and regional development agencies, as well as philanthropists and civil society to discuss joint action, ahead of the G7 Leaders' Summit at Schloss Elmau.
---

Type
News

Date