Across many parts of the Sahel, conflict and violence has intensified at the same time as drought and rising temperatures are undermining food production and agricultural productivity. Land available to pastoralists, who traditionally roam for pasture, is shrinking, leading to conflict. Within this context, young people are increasingly caught between violence and a lack of opportunity for meaningful employment. 
With the rise of extremism across the Sahel, creating opportunities for young people has never been more important. "If we look at the situation faced by youth in Mali today, it is a big challenge, not only for young people but for the authorities," said Lamine Coulibaly, of Mali's National Coordination Agency for Farmers' Organizations (CNOP) and Monitoring and Evaluations coordinator of the GAFSP-funded Missing Middle Initiative pilot project, Inclusion of Rural Youth in Poultry and Aquaculture Value Chains in Mali.
As a farmers' organization, we propose simple activities that youth can do, to allow them to stay in their communities and continue to work and find resources, to benefit themselves and their families.
The project works with CNOP in Mali to support rural youth in creating income-generating activities that foster food and nutrition security. "We know that more than 180,000 youth per year are looking for jobs in Mali," added Lamine, "One major challenge we have is keeping young farmers in rural areas to create employment. Some want to leave agricultural settings, to go to the cities, but others just want to have the opportunity to make their own income. As a farmers' organization, we propose simple activities that youth can do, to allow them to stay in their communities and continue to work and find resources, to benefit themselves and their families." 
Banking on young talent 
In 2017, GAFSP provided US$2.61 million to the Association of Professional Farmers' Organizations (AOPP) in Mali and CNOP, and more than US$1 million in addition for COVID-19 response, with support from the International Fund for Agricultural Development (IFAD). The objective was to create sustainable economic activities to benefit rural youth aged 18-35. Two sectors were chosen – poultry and fisheries – as they provide the opportunity to generate income and profit in rural areas. 
So far, 179 producer organizations have been supported to set up business and have already received funding; with another 800 organizations awaiting funding confirmation. The young entrepreneurs have been provided with technical training, including how to set up an organization, and how to manage the finances for poultry and fish farming value-chains.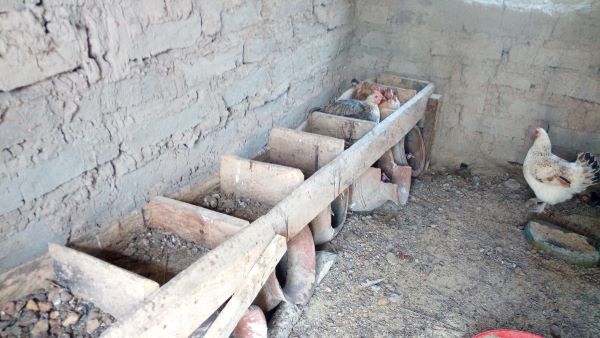 "Although the number is small, a critical and new element of the project's work has been in linking young people with local banks and other financing arrangements, which has not been done before," said Lamine. "For the first time, a farmers' organization has negotiated with a [commercial] bank to have a common agreement and credit given to youth and at the rate at 10%, where credit normally starts at 15-28% or even more." 
"First, we had to convince the family of the youth to guarantee that they would reimburse the bank for any credit should the youth not follow through on their commitment. This in itself was a major achievement because it requires building trust," added Lamine. "Then, because the farmers' organization is ultimately responsible for the youth applying for loans at [the] national level, youth had to prepare a business plan that will be accepted in order to be endorsed by us as an organization. They also had to already have experience in running a business, enabling us to set up a contract with the bank." 
Setting up the framework for success 
"What we have seen is that while youth face problems in their villages, like electricity shortages, diseases among livestock and others, they want to solve them," Lamine reflected. "But they don't have the start-up money. Now, we're supporting them to make changes and implement activities that allow them to have money quickly to do the activities they want, and many have already brought electricity to their houses." 
In addition to funding, the young entreprenerus received training and demonstrations in how to set up sheds for chicken-rearing for example; or how to establish fish ponds and rear fish fingerlings. Women were encouraged to be part of the activities and to apply for support, especially since keeping small livestock like chickens can help them to more up the value-chain and buy other small livestock like goats or sheep. 
For us, the main success of this work has been to create a way for youth to stay within their communities...
The project's initial impact has been to link young farmers to others in the value chain, in addition to financing opportunities. "Young people in Mali are enthusiastic to succeed," said Lamine. "For us, the main success of this work has been to create a way for youth to stay within their communities, while negotiating with banks to form a common agreement and providing credit for the youth. We have shown that this is possible and that young entreprenerus can benefit from such initiatives." 

Type
Impact Stories

Date