Welcome to the Insight Series, presenting a behind-the-scenes take on GAFSP. The series features perspectives from those involved at every level of the Program, from farmers to managers and donors to implementers. It highlights what has worked and what needs to be done better in the future; reflecting on what makes this Program different, how it benefits those dealing with challenges, and amplifying the voices of those coping with food insecurity, drought, extreme weather events, and conflict and fragility. 
---
Sangay Dorji, Senior Agriculture Extension Supervisor, Government of Bhutan
Sangay Dorji is a Senior Agriculture Extension Supervisor with Karmaling Gewog, or community block, with the government of Bhutan. He has been working with the GAFSP-supported Food Security and Agriculture Productivity (FSAPP) project in the country, which aims to increase agricultural productivity and enhance market linkages among a target of 52,000 poor people, 30% of them women, in select rural districts in southwest Bhutan. The project supports the government's efforts to reduce rural poverty and high levels of malnutrition through climate-smart agriculture. Irrigation technology and greenhouses introduced through the project have helped farmers to increase their access to local and export markets, particularly for key high-value crops such as chilies or cardamom.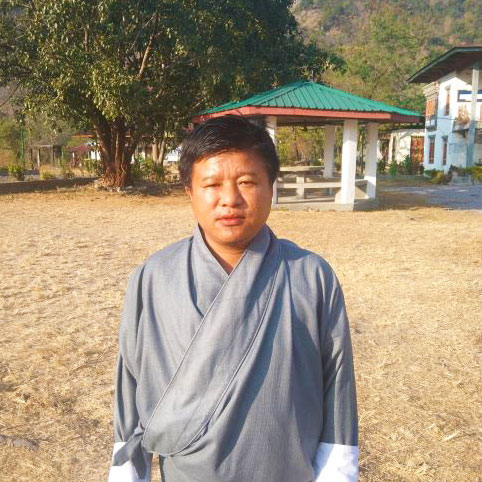 What differences did you note among farmers in their fields after the introduction of the FSAPP innovations like water irrigation technology? 
I feel many changes are apparent in the field after the introduction of FSAPP. With funding support from the project, we were able to introduce a number of activities. They included the promotion of women-friendly farm machinery in a cost-sharing scheme from the project such as mini portable power tillers with a 50% subsidy and hedge cutters with an 80% subsidy, enabling women to tend to their fields and cope even when labor is short. I have been happy to see women more easily cutting grass and weeding using the hedge cutters on their fields; and although plowing fields is predominantly a man's job in the village, more women are now able to do these field activities using the newly introduced machines. Also, there were no greenhouses in the Gewog or community block before the project, which typically helps farmers produce vegetables two months earlier than the normal season, which helps them take advantage of better prices. Now, with an 80% subsidy, farmers have constructed 46 smaller greenhouses and one mega greenhouse, enabling them to improve their incomes.
What is the main constraint that farmers face in their fields in southwest Bhutan, and how has the project helped them to overcome it? 
Water shortages are a major problem, and irrigation is the main constraint for farming. Villagers often face acute water shortages especially during winter for vegetable production. Even drinking water is scarce, and during cropping season people are competing for scarce resources. However, we have now been able to support farmers to construct about 34 water harvesting ponds with tarpaulin, provided free to needy farmers. We have also provided farmers with drip irrigation systems introduced for the first time. These help to increase efficiency in irrigation water uses, and also save on labor costs. We also worked with farmers to introduce climate-smart farming techniques such as plastic mulching, which not only suppress weeds but also retain soil moisture. Now, with some training, 100% of the farmers that we are working with use mulching on their farmers. With these inputs, and also hybrid seeds and drip irrigation, we are supporting 196 farmers to grow chilies on 48 acres, which form a vital part of our diet; otherwise, chilies are usually imported which is expensive.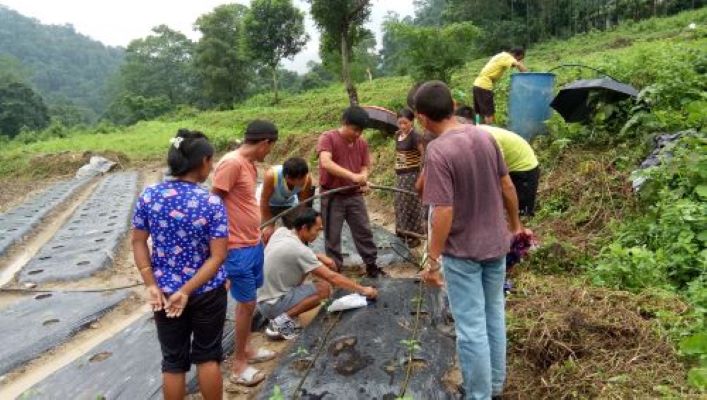 What challenges did you observe in the field and how do you think they could be overcome in the future? 
Many farmers cannot afford to bear the 20% cost-sharing and they are left behind. However, if they have a feasible proposal that is market-oriented, we can help them to process a loan from the National CSI Development Bank which charges low interest.  We also recommend crop selection based on the scope for demand in the market, so we can guide farmers better about what to grow to improve their income in the future. I think that going forward, we will need to prioritize investment in bigger farm machinery through the cost-sharing mechanism, because of acute labor shortages. With more people moving to the city to find jobs, we need to support the farmers who stay on the farms to produce food. At present, FSAPP is supporting only women-friendly machinery that farmers can buy, but many farmers are now also interested in buying bigger farm machines. In the future, we would like to support farmers and entrepreneurs to access more farm machinery, to reduce the amount of fallow land in the countryside. 
How do you think more youth can be encouraged into farming activities, so that food production can be a good income-generating option for young people in the future? 
We have to understand and support our youth, who are not attracted to the physical labor involved in farming. To attract more young people into agricultural activities, we are planning to introduce technologies like App-controlled irrigation systems, hydroponics, and expanded greenhouse farming. We're also looking to support farmers in improving their marketing strategies, so that they can expand the potential markets for crops such as ginger, cardamom, and other spices and crops in the future.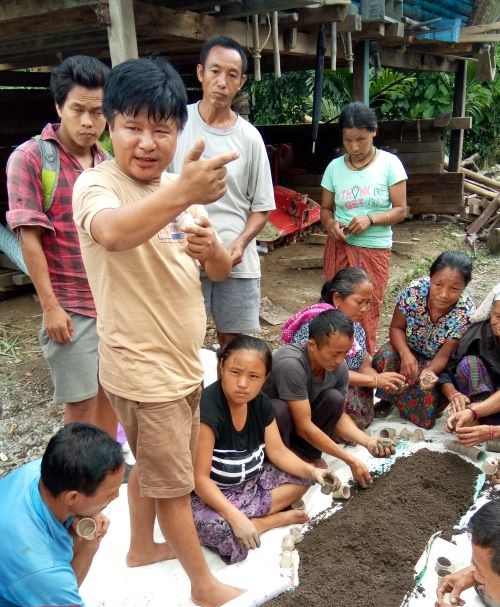 Type
Impact Stories

Date