James Catto, Director of International Development Policy at the United States Department of the Treasury spoke recently about the future of climate-smart agriculture, the challenges facing the international development community, and why he's excited to join GAFSP as the newly appointed Chair of the Donor Committee.
Why is climate-smart agriculture a strategic priority?
Climate change is an existential threat to the United States and to the world. The gravity and severity of the crisis are clear, particularly in its impact on the world's food systems. The ongoing food security crisis is tragically stalling progress in reducing poverty and exacting a harsh toll on communities and families around the world. All of this has been exacerbated by Russia's war in Ukraine and the increased volatility of food and energy prices. Collectively, the international community needs to address this, and the United States, as a member of GAFSP, will continue responding to immediate needs, while also looking beyond the crisis at underlying drivers. This means incentivizing investments in resilient and climate-smart food systems in agriculture so that we can strengthen the world's ability to efficiently and sustainably produce enough food. We hope that through those efforts and investments, we can push off the next crisis—or at least reduce its severity.
What is the role of the private sector in strengthening food systems and combatting climate change? And where does GAFSP Private Sector Window fit into these efforts?
The private sector is an important source of investment, innovation, and dynamism in economies, particularly when it comes to agriculture and food systems. SMEs are especially important: They are on the ground, and in the community, generating jobs and economic growth and building local, regional, and global value chains. In poorer countries and in fragile contexts, Small and medium-sized enterprises (SMEs) are often the best source of information about the challenges that need to be addressed—and they are also a critical solution. As we look to expand the world's ability to sustainably and efficiently produce food, the private sector is absolutely vital to expanding economic opportunity for communities and farmers around the world.
The United States sees GAFSP as an important part of global food security architecture and is proud of its role as a founding member and as the largest historical contributor. The ongoing crisis that we're facing underscores the need to incentivize private sector investment in areas where they are needed most—which is why GAFSP is so relevant. We see GAFSP's work, particularly with SMEs in poor and fragile countries, as critical to strengthening agricultural value chains.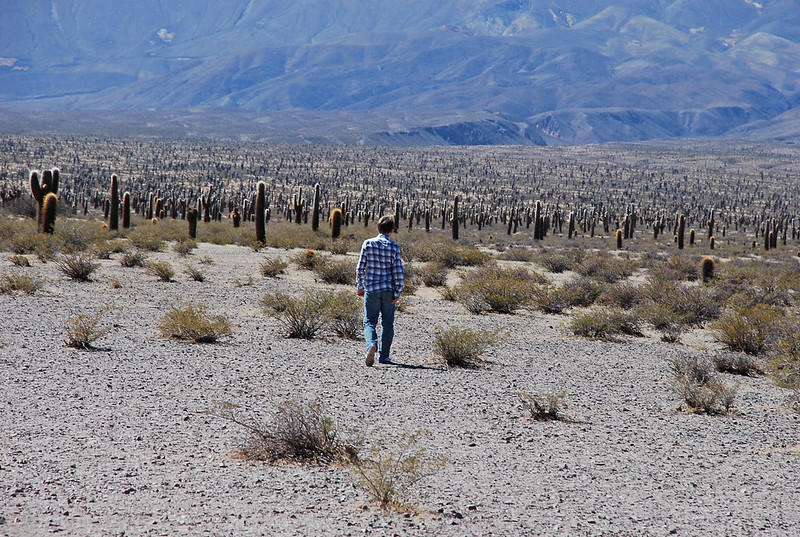 What are some of the main areas of focus for the U.S. in its strategy to boost climate-resilient agriculture?
The Biden-Harris administration has returned the United States to a position of leadership on climate. As part of an ambitious action plan, the administration launched the Agriculture Innovation Mission for Climate, or AIM for Climate, to accelerate investment in climate-smart agriculture and food systems innovation. The President has laid out a challenge to mobilize $8 billion in new climate-smart agriculture innovation investments and is working with more than 40 countries, nearly 200 non-governmental stakeholders, and other partners to meet that goal. He has pledged to increase U.S. international climate finance and his FY23 budget request includes more than $11 billion of government-wide and international climate finance. If enacted, it would meet the President's historic pledge to quadruple our international climate finance one year early. A fundamental tenet of our approach to climate finance is that no single actor is sufficient: to achieve the goal, we're going to have to work together with governments, civil society, and the private sector. We, therefore, see GAFSP's Private Sector Window as a critical link in the global food security architecture and part of our strategic focus on reducing food insecurity around the world.
What are some of your priorities as chair of the GAFSP Donor Committee?
My first priority is ensuring that GAFSP is prepared to meet the challenges of the moment and is well-resourced to be able to engage with the private sector—both in terms of supporting investments, but also in extending technical assistance. There's high demand and we need to be sure that GAFSP can meet those needs. I also look forward to working with partners and members of the Donor Committee on continuing to implement climate-smart agriculture as a strategic priority across GAFSP, including through its work with the private sector.
What is the role of blended finance in promoting food security and climate-smart solutions?
We see blended finance as an important tool in a broader toolkit alongside technical assistance, sharing best practices, and leveraging partnerships on the ground. When used in a targeted manner and in a way that is focused on achieving impact, blended finance can be a catalytic tool that de-risks transactions and fosters growth in places where it is otherwise difficult for the private sector to work. Blended finance has the potential to invite the private sector into new spaces and pilot innovative solutions to create markets. It's a tool with great potential for achieving impact.
How did you become interested in international development?
My passion for development really began through my service after university as a Peace Corps volunteer in Bolivia, where I worked with rural communities that lacked basic services to bring potable water systems. I returned from that experience inspired by the people that I worked with to dedicate myself to a career that could deliver good in the world and help improve people's lives. I have continued to pursue that interest, first in the private sector with a USAID contractor, then in the U.S. diplomatic service, and now in Treasury.
What motivates you?
As Director for International Development Policy at Treasury, I'm privileged to represent the U.S. government with partners like GAFSP and other important institutions. I work with people who share a passion for making the world a better place and that's really motivating. I've always been called to public service, which I see as an opportunity to contribute. As we have talked about, people can make contributions working within government, outside of government, in philanthropy, in civil society, or in the private sector. My guiding tenet has always been to build on the good work of those who preceded us—and to leave the world a better place for those who come after us.
This interview is part of the latest edition of Changing Lives. Read it here.

Type
News

Date